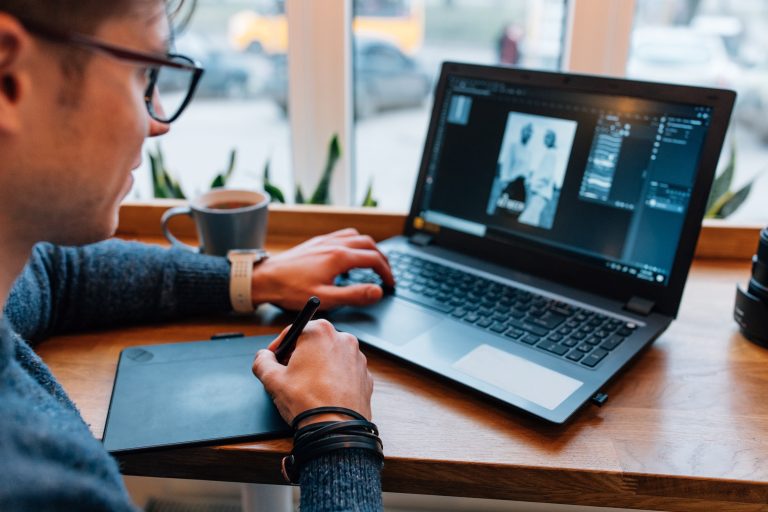 The graphic designer job needs the laptop to be smooth fast along with professional hardware and software. In the profession of a graphic designer, the laptop needs to be a balance between large screen, lightweight and portability.
Understanding the requirement of the job we have in listed the top 2 best laptops considering performance, after service and affordability. This article will give you an overview of all the important factors to be considered before making your decision
Factors for being best laptop for designers
Performance
Laptop performance depends on three things: processor RAM and storage data.
Processor suitable for graphic design is corei5,i5, Corei7,AMD Ryzn and IntelXeon.
RAM is the hardware; it stores data inside the computer temporarily. It allows the processor to process more data and helps in laptop performance.
Storage drive or hard drive store information permanently. It ensures speed fast booting and super performance.
Screen
As graphics job is more screen related work. So, choosing the right kind of screen is very essential. The screen with high resolution and colour accuracy will play a key role. The screen size of 15 –inch is the standard size for graphics designing.
Touch screen
There is no fixed rule for keyboard or touch screen, it's as per your convenience, for some it's beneficial easy to use but for few, it's a nuisance. The call is a totally personal choice.
Battery life
Battery with back up 1-14 hours is good enough for you to live a designer's nomad life to explore the creativity.
Top 5 best laptop for graphic designers of 2019
    Apple Macbook Pro
Apple is the brand name for quality for which all goes blindfolded. But Apple MacBook Pro is also a powerful machine with its Intel i7 Quad-Core processor and 16 GB of RAM. It's the best mac book made by apple. For graphic designers, AMD Radeon Pro Graphics and the high-resolution13-inches screens will be a pleasure to work with. The only negative point is no USB port, it is a little inconvenience for the designers
   Microsoft surface book 2
Microsoft surface book 2in 1 is the masterpiece been created by Microsoft. As per the experts, it's the most powerful laptop in the world. It comes with quad-core Intel Core i5-i7, graphics Intel Iris Graphics 655 with the RAM OF 8GB 16GB, storage of 128GB- 2TBPcle 3.0 SSD. The surface book is highly portable and can easily be convertible into a tablet. The touchscreen adds the style, with a high-resolution screen of 13.3inch.
     DELL xps 15
DELL XPS15 is one of its best product, they have been famous as reliable machine. Now they have entered the market of laptop for graphic designer. The DELL XPS features a 15.6 inch display core i7CPU and 16 GB of RAM. It has plenty of ports 2 USB ports and SD card reader. It comes with the smooth trendy touch screen optional
    Acer Predator
It is created to process high-level graphics as a gaming laptop. Acer predator comes with an 8TH Gen Intel Corei7 processor and Ge Force RTX2080 with Max –Q design. As a graphic designer, it will give quality display of your graphic designs. It comes in 15.6' and 17.3' inch screen options.
    Lenovo flex 5
The Lenovo Flex 5 is another good feature reasonable laptop. The Lenovo Flex5 comes with Intel Core 5 and possesses 8 GB of RAM with 256 GB space. It comes in 14 inches of touch screen, along with 360degree flex screen movement. In comparison to top 2 laptops, it's very reasonably priced. Lenovo flex5 has superb screen resolution for graphic designing. If you are start-up in graphic designing with budget constraint it's the best laptop for designer.